Golf Swing Training Aids From Super Swing Trainer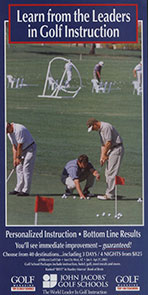 Super Swing Trainer -The Ultimate Golf Training Aid!
THIS AMAZING PIECE OF GOLF EQUIPMENT CAN CUT HANDICAPS IN HALF IN 21 DAYS!
Find Out Why Golfers and Teachers have Made The Super Swing Trainer The #1 Golf Training Aid!
The Super Swing Trainer Works in 2 Ways:
First it works on your muscle memory. By standing in the swing trainer you are forced to be on the proper swing plane and line up correctly to address the ball. Every aspect of your swing will be felt so your muscles will develop the proper memory to have a more consistent swing increasing your accuracy and distance. Allowing you to become the golfer you always pictured yourself to be.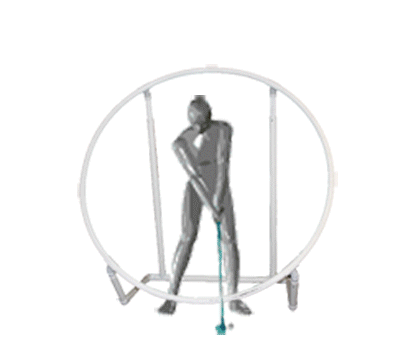 Second it is the only full circle golf swing plane trainer that comes with exercise cords enabling you to strengthen your golf muscles as well as straighten your golf swing. The surgical rubber bands on each side of the golf swing trainer are designed to create counter pressure to build and strengthen you golf muscles resulting in a more powerful golf swing with more "feel". The straps make this the first exercise equipment designed specifically for golf. The instructional DVD and written manuals will walk you through 7 exercises designed to strengthening your golf muscles and let you actually feel how the proper golf swing should be!